What is a Root Canal?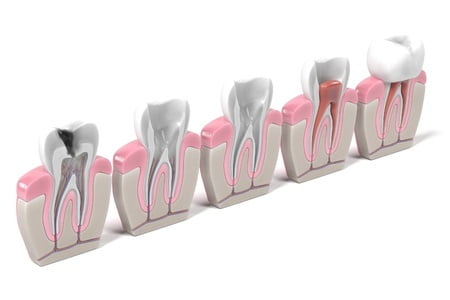 Did you know that soft tissue in the middle of your teeth contains nerves and blood vessels? Unfortunately, if this area becomes infected, you have two choices for treatment—either remove the tooth or save it with a root canal.
Root canals are usually an easy procedure. They typically require one appointment. In certain cases, when a tooth is damaged by excessive decay, a crown is necessary. Crowns add long-term protection from cracking, breaking, and fracturing.
Loved it is an understatement. I have been going here for at least 10+years. Have had multiple root canals, fillings, crowns, you name it and I have had it done. I have always been extremely happy every time I walk out that door. Most recently was in an accident that involved splitting my front tooth in half and Dr. Egbert did an amazing job at putting me back together. I couldn't imagine going anywhere else. I love them all!