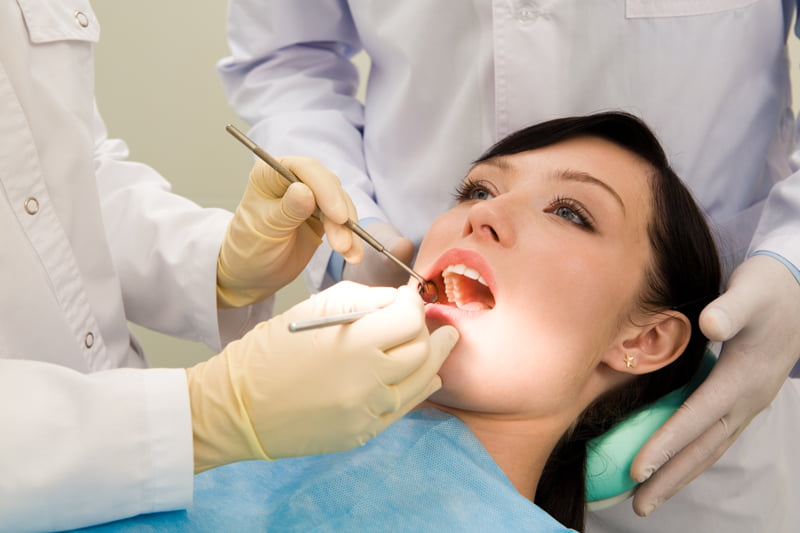 Professional Teeth Cleaning
For many new patients, the first visit to MDE will be for a dental cleaning. Often, our dentists will recommend a more comprehensive exam in the future, allowing for the complete care that sets our office apart from the rest.
With our expert dental hygienists, expect a professional cleaning that includes:
Health history update
Blood pressure check
Removal of plaque/tartar build-up

Flossing
Polishing
Discussion of fluoride benefits

Summary of oral health/home care recommendations
For healthy mouths, receiving a professional teeth cleaning shouldn't cause any pain. If you do feel pain or discomfort, it's important to tell your hygienist. We will always do what we can to make the experience pleasant for you.
Preventative Care
Keeping your teeth and gums healthy throughout your life is important.
The best way to do this? Prevent problems from ever occurring through proper hygiene care at home, and maintaining your routine dental appointments.
To prevent build-up of plaque, tartar, and bacteria, and to keep cavities from forming, follow the tips below:
Use a soft-bristled toothbrush 2 times per day (We recommend the Oral-B® Electric Toothbrush)
Use products with fluoride, keeping tooth enamel strong
Brush the tongue's surface, which will remove bacteria and help eliminate bad breath
Floss before bedtime
Reduce high-sugar soda and foods from your diet
Wear a mouth guard when participating in contact sports
Maintain regular visits at MDE
My family and I always enjoy our visits to the dentist office. The staff and doctors are fantastic. Everyone does a great job of making us feel special and important. My children actually don't mind getting their teeth cleaned which is because of the positive, happy environment at Milford Dental Excellence.