A NEW DENTAL EXPERIENCE IS WAITING FOR YOU AT MILFORD DENTAL EXCELLENCE
Dentistry Services for the Whole Family
Why Trust Milford Dental Excellence with Your Dental Care?
FAMILY AND COSMETIC DENTAL SERVICES BY MILFORD DENTAL EXCELLENCE IN MILFORD, OH
Experience the calm, comfort and assurance of being in the care of highly respected dentists whose collective experience spans 40 years.
At Milford Dental Excellence, our mission is to provide cutting edge dentistry in a warm, compassionate environment that values your needs and concerns. We pride ourselves on creating raving fans who find our care and services to be extraordinary.
Our team is always sensitive to patients who are anxious or fearful. We offer many options that help make your visit a comfortable, "uncommon" experience. We believe that in caring for you we express our love, joy, and commitment to excellence.
We provide exceptional dental care to local communities surrounding Milford, such as Cincinnati, Loveland, Batavia, and Goshen.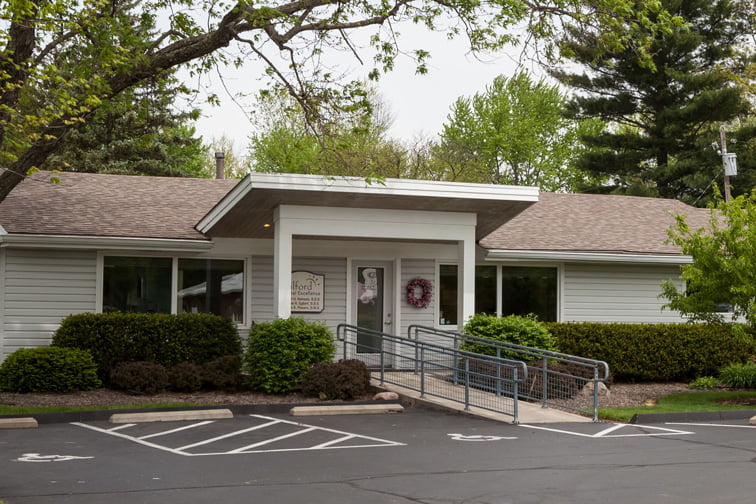 Recent Blog Posts
Milford Dental Excellence
This is the third part of our series on cosmetic dentistry. If you haven't seen the others, you can find them here and here. Over-The-Counter [...]
Milford Dental Excellence
This is the continuation of our series of articles on the subject of cosmetic dentistry. Click here to read our previous blog. Bonding Dental bonding [...]
Milford Dental Excellence
If you're like many people, a lifetime of excess sugar and caffeine has altered the shade of your teeth. Thankfully, these kinds of issues can [...]
Your Perfect Smile is Just a Click Away
Have a question? Ready to schedule your appointment? Click or call our dental office in Milford today to book your smile consultation with Dr. Egbert, Dr. Reineck, or Dr. Powers. Your family here at Milford Dental Excellence looks forward to meeting you!