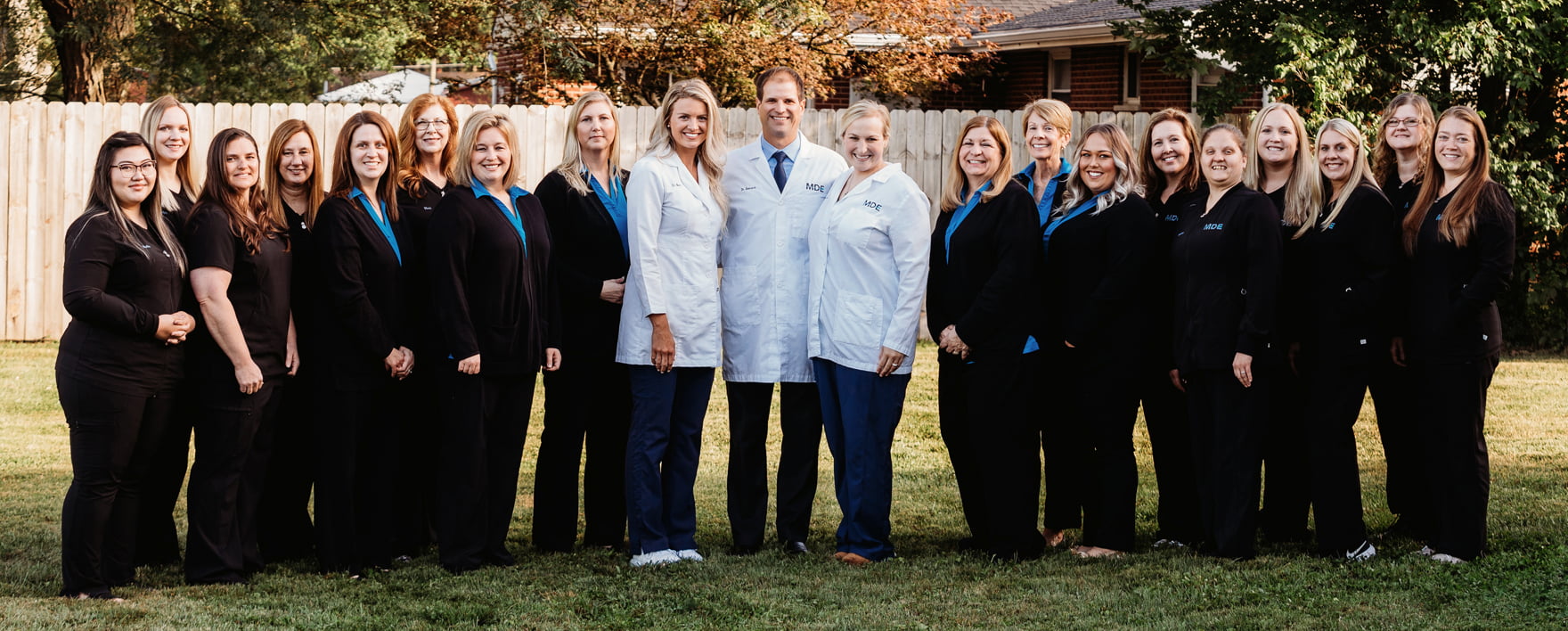 Milford Dental Excellence
Why Choose Us?
We take time. We pay close attention to your wants and needs.
We respect your busy schedules.
We care about your comfort.
Our treatment plans meet and exceed expectations.
Our staff is young at heart … we see a lot of kids!
We provide excellent care for an exceptional experience.
And, most importantly, we love our patients and we love to see them smile!
We are dedicated to YOU.
We've dedicated our careers to providing you with the best that dentistry has to offer. Continually educating ourselves on the latest dental techniques and advances, we provide you with comfortable, personalized, and excellent care.
Our Holistic View
Holism—the idea that the system, the body, and its properties should be viewed as a whole, rather than as a collection of separate parts. At MDE, we value this holistic view; we offer complete care through a comprehensive evaluation of your dental health as it relates to your overall health.
The Team
Milford Dental Excellence has been serving the Milford community since 1977. Experience counts! And people like you make our practice shine!
Our warm, friendly, professional team strives to form lasting relationships with each individual who enters our practice. The highest level of customer service is our goal. This personalized attention and our inviting atmosphere truly make Milford Dental Excellence stand out in the field.
Providing Comfort
In caring for fearful and anxious patients, we celebrate a longstanding and well-earned reputation. Yes, old habits and ingrained fears are hard to break; we dedicate much time and expertise when building trusting relationships with you. Your comfort and confidence are paramount to us. One patient, Julie S., says,
"I am always so nervous when I have to go to the dentist! Dr. Powers was so patient and caring about how I was feeling. She was very gentle and did all she could to keep me from having any pain or distress. I was appreciative and impressed. I will definitely go back to her in the future. Thank you, Dr. Powers, and staff! You are all so friendly."
We strive to help all patients overcome their fears, and your optimum health is our top priority.
I had a wonderful experience here! I usually have to mentally prepare myself for a dental appointment because they tend to be uncomfortable and a bit painful. However, the ladies here were so gentle there was almost no pain at all and they were so welcoming and friendly. Plus they have a massage chair and a super comfy pillow for to enjoy while you get your teeth cleaning! I highly recommend them!
Excellent staff from top to bottom! Very knowledgeable as well! My entire family now gets all their dental care done at Milford Dental Excellence and I always recommend them to everyone I know. Especially if you are a person who hates going to the dentist, like some of my family, this is the place for you. They personalize every visit for you to make you as comfortable as possible!